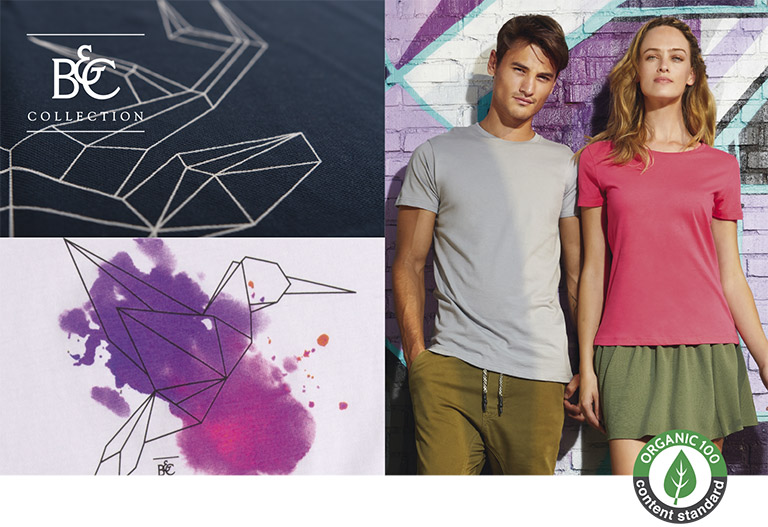 Crisp lines, sharp edges, clean colours, fine detailing, bright colours, … all B&C organic fabrics were tested to offer great decoration results.


Made of 100% organic ring-spun COMBED cotton, the B&C Inspire T-shirts allow any kind of printing technique. Their extra-softness and exceptional printability will blow you mind.



Want to test for yourself?

This new Inspire Polo DUO ensures exceptional decoration results. That's what you get when combining a tight piqué weave with 100% organic ring-spun cotton.